Home
- Bahn Dresden proudly presents:
Dampf & Dixie (Saturday, April 8th, starting at 7 pm.)
Admission fee: 15,- Euro per person
Tickets are available in >>> advanced booking <<<, possible remaining tickets at our cash desks during the festival.

For the first time the live music event will take place in the roundhouse (House 4) of Dresden Transport Museum. We are very glad to celebrate this event in cooperation with S-Bahn Dresden this year.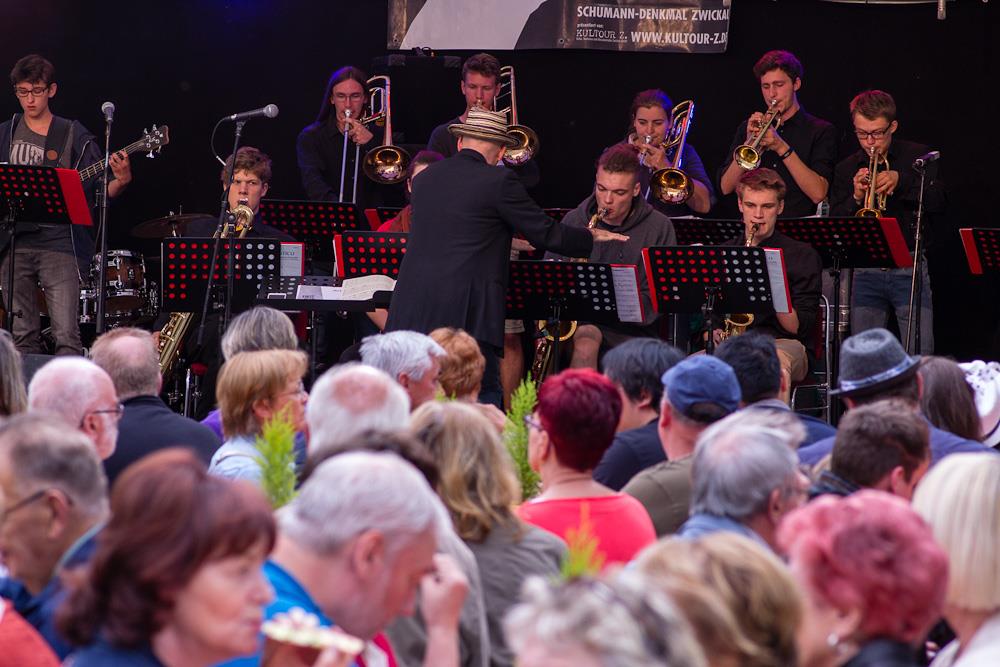 Different bands will perform on this evening. Here the planned schedule as well as a short band description:
Entrée
Saxophon Quartett 6:30 – 7:00 pm.

Concert
Bigband Explosion 7:00 – 7:30 pm.
Blue-Dragons-Jazzband 7:45 – 8:30 pm.
Werkstatt BigBand 8:45 – 10:00 pm.
open session 10:00 – 10:30 pm.

Blue-Dragons-Jazzband
Beleive it or not - the Dresden Blue-Dragons-Jazzband exists since 2004 and the youngest member just turned 21. In the last years they have developed from a Teeny band to a well-known Jazz band in the Dresden Dixie music scene, performing on the international Dixieland fastival this year, again.
Bigband Explosion
Although the musicans are still quite young, the Bigband of the Dresden Conservatory Heinrich Schütz regulary inspires the auditions. They participated very successfull on different performances, e.g. at the "Mitteldeutsches Bigbandtreffen", directed by Andreas Reuter.
Werkstatt BigBand
The Werkstatt BigBand Dresden combines the Dresden music student of Dresden Technical University and the College of Music Dresden. Since 2011 they "swing" together, directed by Sebastian Haas. The special thing is, that students are allowed to take over direction of single songs.

Source: http://werkstattbigband.de/