On Saturday, September 16, 2017, our association was invited to present historical railroad vehicles in the steel factory in Hainsberg on behalf of their annual public festival. Hauled by ITL's 106 006 - thank you, ITL, for this generous support! - the one and only Altenberger carriage of ISEG as well as 130 002 and ORT 188 202 of VMD travelled from Altstadt to Hainsberg.
FORMERLY A PICTURE WAS PLACED HERE WHICH IS NO LONGER AVAILABLE DUE TO NEW LEGAL ISSUES CONCERNING HUMAN RIGHTS.
Later the same day, our association took part in the Dresdner Museumsnacht, a coordinated programme of evening and late-night museums openings all over the city of Dresden. We were sponsored professional illumination by LMAkustik, thanks a lot! http://www.lmakustik.de/index2.php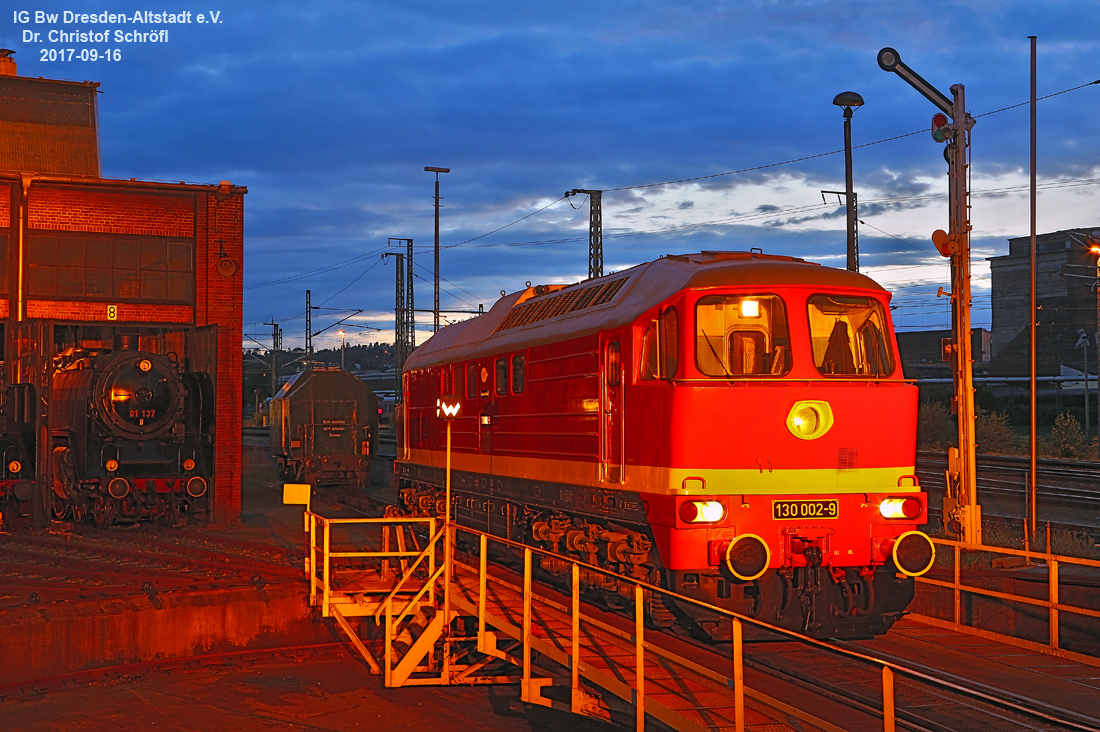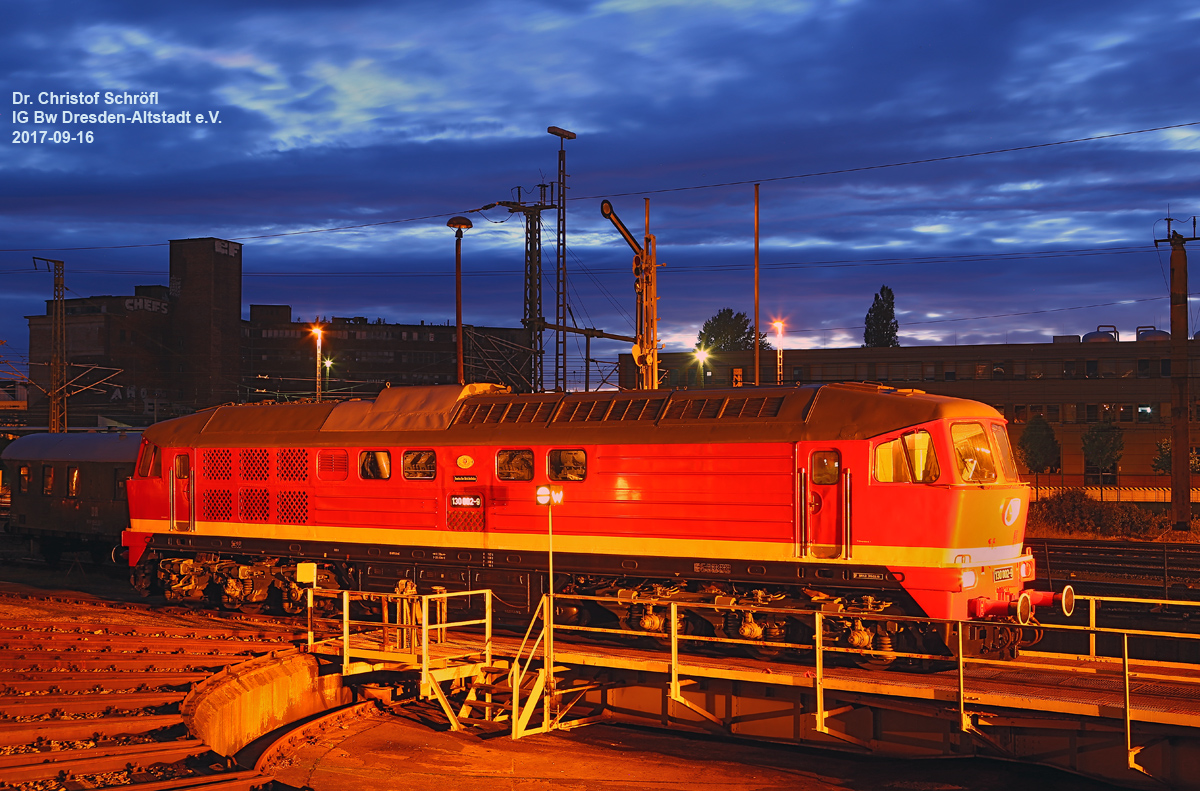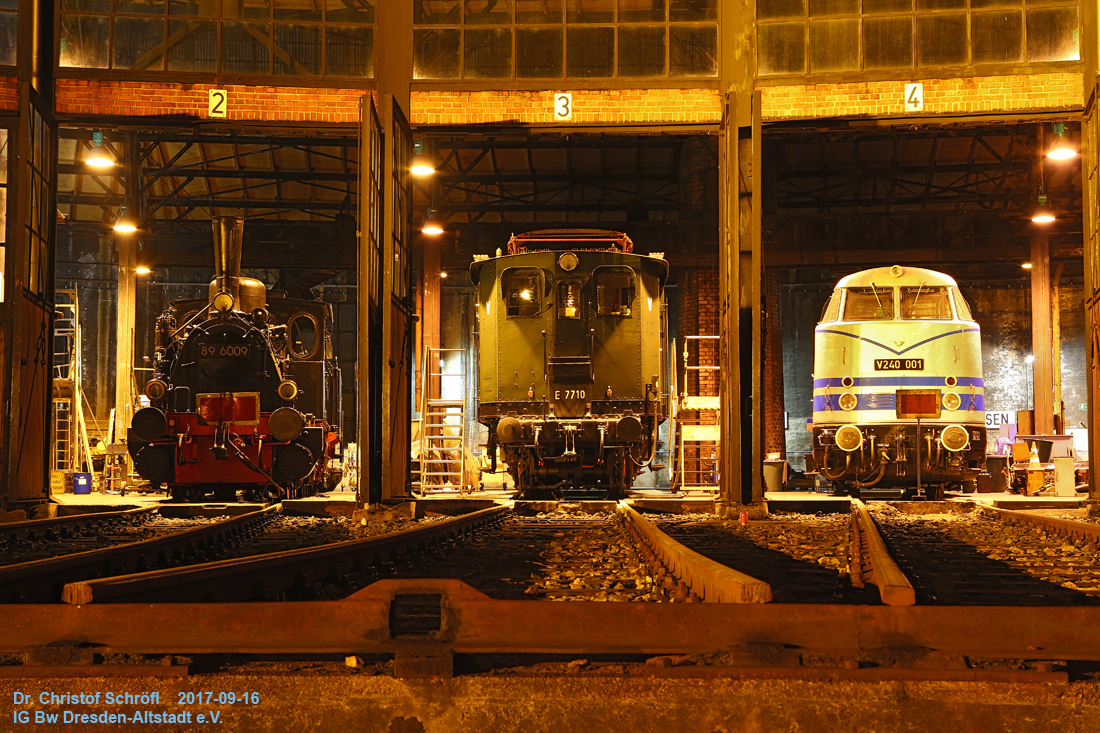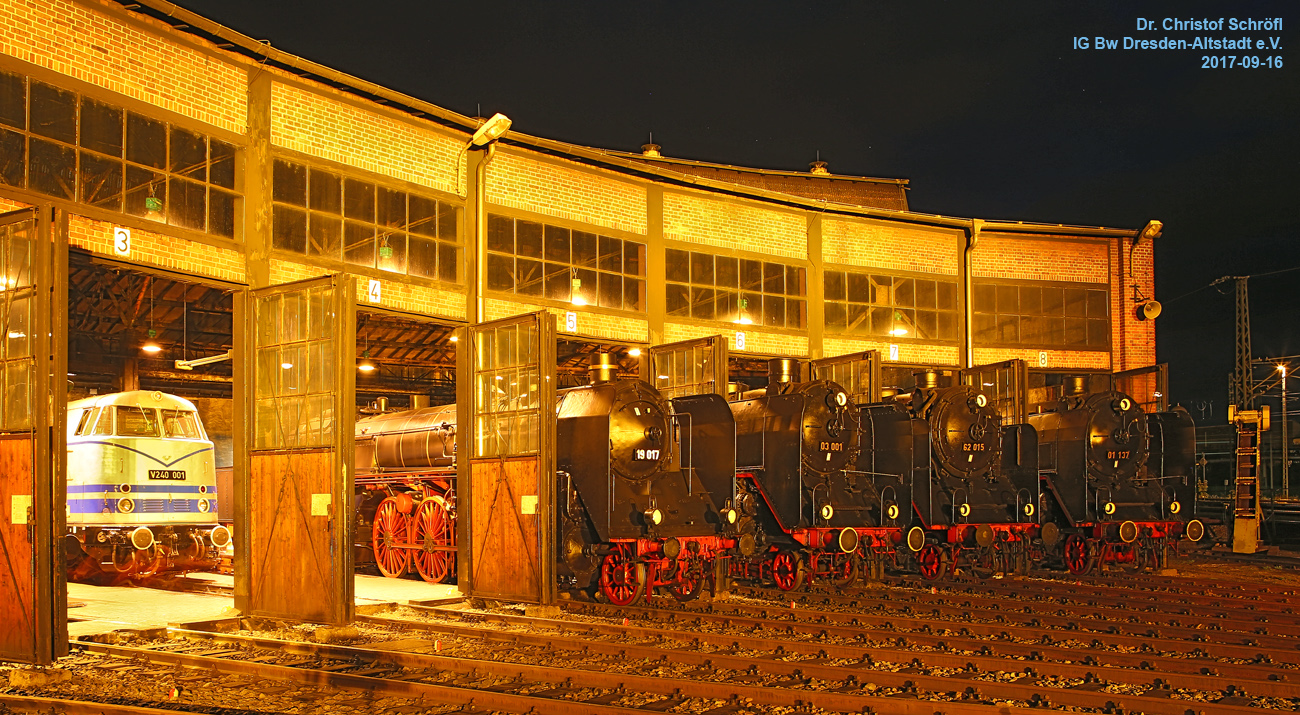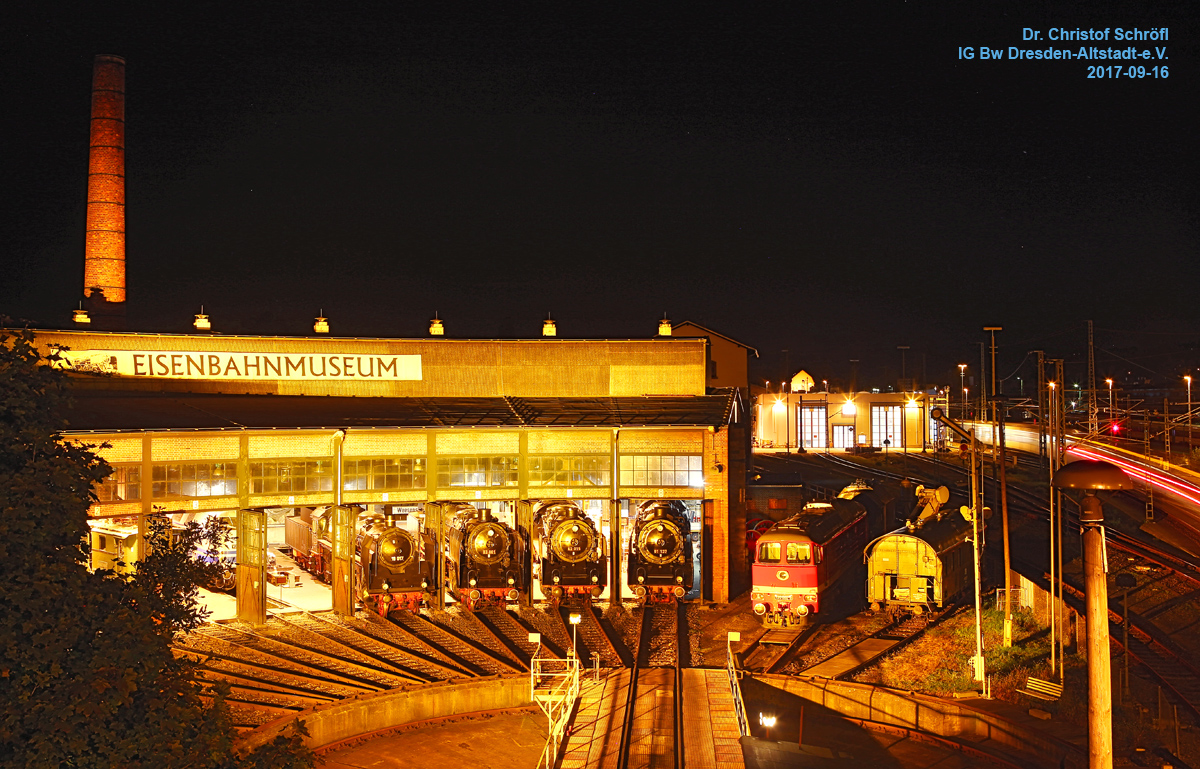 Author: Dr. Christof Schröfl, IG Bw Dresden-Altstadt e.V.
Details

Published: 26 September 2017